Venice  – Just Take my Heart
This was the most anticipated part of our European journey. Todd shared the sentiment… as we have talked about Italy ever since we met. We have been drawn to the images we have seen and stories we have heard, but both a far cry from experiencing Italy for ourselves.
After we started from Milan to Venice via Fiat, the magic seemed to unfold immediately. The small village towns made of terra cotta color seemed to pop up from the ground or emerge from hillsides…. almost like some sort of animation. I recall looking out my window trying to hold on visually to every tree I saw, thinking to myself, will I remember these tiny details later? (I'm writing about these details so it's a good start)
We decided to stay outside of Venice proper…. (aka off the island) it was a financial decision for us and proved to be a fine one. We landed at Camp Jolly. Wha? So we came all the way to Venice so we could cramp and camp? I originally skipped over this option when I was searching for places to stay…. (considering we had just come from camping at Mysteryland in Amsterdam… and a train) However, after giving it another look-over, I was somewhat blown away with this place. While camping is certainly an option at Camp Jolly, we actually ended up in a really nice duplex trailer… that was impeccably clean, new bathroom, faux hardwoods, makeup sitting space, air conditioner…. completely acceptable and private. Two nights cost us about $98 and included full use of the pool and breakfast.
We arrived early… so the staff told us to throw our bathing suits on and go hang at the pool. Easy enough to do I might add since there were public locker rooms and showers to use. We also decided to start our laundry at their laundry mat while we soaked in some sun and slept by the pool for two hours.
Our first night in Venice was spent….. wait for it….. walking! Shocker right? I know I have been pushing hard on this concept of walking as we take you through our journey, but I cannot stress enough at how walking is really the magic of an entire trip. We got lost in Venice. It was easy to do…. I mean, once you start on your way you find yourself in somewhat of a mousetrap, but luckily… no pressure of a cat trying to chase you out. We mingled with fellow business owners, I was teased by older gentlemen taking their evening cafes and I soaked in every quiet moment I had with Todd walking along the waterways. It was amazing to see the tiny shops along the way… but it had me wondering… how would one ever find these little shops ever again in this maze of a city?
I drug my fingers across decades of cracks…. sat on steps to waterways that have surely seen it's fair share of feet…. and was completely in love with this city in a mere hour. We decided on Italian for dinner… so predictable… and drank a liter of wine before setting off on foot again. So what happens after her words and his lens get drunk and lost in Venice together…. here is the result.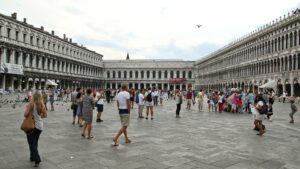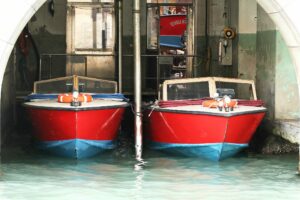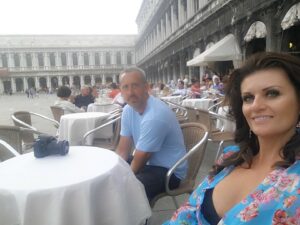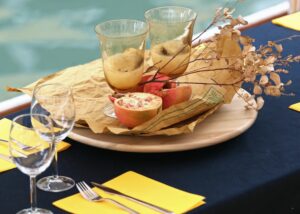 Our second day in Venice started with finding food. We missed the free breakfast option due to being completely exhausted. Not knowing at all where to begin (and if I'm being honest, totally grumpy) I looked at my GPS to save my starving soul… and sought out a restaurant. We stumbled into this family-run hole-in-the-wall… and I can say with all conviction… this was the best meal I have EVER had in my life. There was nothing extravagant… just simply food, prepared properly using "real" ingredients and "real" food. I WILL find my way back to this place one day… but for those considering the trip, here it is. Hard to image a place with a simple sign like this, is home to (now) my favorite meal. Ask for whatever is "their" favorite…. and you will not be disappointed.  Another liter of wine (mind you it was 11 am) and a lemon sort of after lunch shot (a gift) we were on our way. I was sporting an early morning buzz.
Venice is like walking onto a Hollywood set. At times, you feel you want to open a door just so you can see the wood beams holding up its facade. There was nothing particularly special about this day… we just decided to roam the city more, get lost again and take amazing photos for all of you. We sipped coffees in large and small squares… we giggled at the locals who theatrically played their city roles so well and listened to the water slap and gurgle under the sinking city. We managed to find our way out…. after walking the tiny passageways in near darkness and taking note of all of Venice's quarks and wonder.